Arizona motorists could soon be able to fight traffic tickets in court without — as they do now — automatically risking higher insurance rates if they lose.
A legislative proposal would allow drivers who think they are innocent — or think they can persuade a judge of that — to attend defensive-driving classes if they are unable to make their case in court.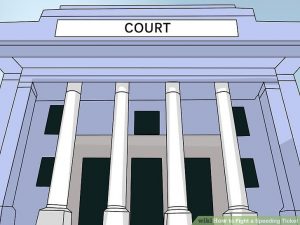 Right now the opportunity to take a defensive-driving class is available only to those who choose not to contest a citation. The moment someone fights it in court, that option evaporates.
This is important because those who successfully complete the four-hour classes, whether in person or online, have the citation wiped from their records. That means no points on their license.
Most importantly, a ticket erased with a defensive-driving class is not reported to insurance companies. And that means insurers cannot use the citation as an excuse to jack up a premium.
It's only fair that all motorists be given the same chance to wipe out their tickets for speeding or other offenses, said Sen. John Kavanagh, R-Fountain Hills, who wrote the bill.
"If a person is innocent and wants to avail themselves of their rights to plead not guilty, but unfortunately are erroneously found guilty, they should still have the right to take the course to improve themselves and not get points on their license," he said.
This is far from the first time that Arizona lawmakers have tinkered with the idea of making it easier for motorists to escape tickets — and higher premiums.
At one time defensive-driving classes ran seven hours, and attendees were required to sit in a classroom for two evenings or one weekend day.
That has since been shortened to four hours. And now motorists can take the class online from home or office.
And three years ago legislators agreed to let motorists escape a citation once every 12 months by taking the classes. Before that, a driver could not wipe out a second ticket issued within 24 months.