Takata Airbags are still Killing People in Arizona
March 29, 2019: Honda and NHTSA announce that a driver of a 2002 Honda Civic was in a crash in Buckeye, Ariz., on June 8, 2018. The driver was injured by the ruptured airbag inflator and died in a hospital on June 11, 2018. The automaker says it is the 14th death in a Honda vehicle related to the Takata airbag inflators; 16 people have been killed because of the airbags in the U.S. The driver was the current owner of the Civic and had purchased the car less than three months before the incident.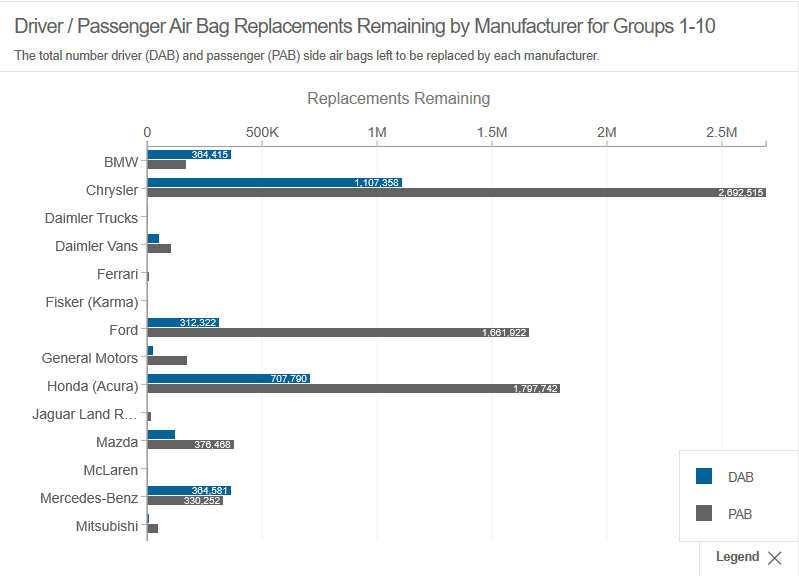 Fifty-Six (56) million defective Takata airbags are under recall because these airbags can explode when deployed, causing serious injury or even death. All vehicle owners should:
Get the Fix by calling your local dealer; it will be repaired for free.

Sign Up for Recall Alerts about any future recall affecting your vehicle.